Beans are definitely a very cheap staple. Besides being cheap, they are also very rich in protein. Growing up in Brazil, we ate beans all the time. The Brazilians eat them at least once a day with their rice, and feel like they haven't had their "lunch" for the day if they haven't. Here are a few of my favorite bean recipes. Now, I will warn you, I do not like sweet beans. So all of my recipes will be of the salty nature.
One of my favorite meals my grandmother would make was what we called "ham bone and beans" Here is a pretty accurate recipe of what we made with the left over ham bone. (Corn bread goes perfectly with this "soup").
Chille
is another favorite. However, when I make it I always use Kidney beans instead of Chile beans. I like the flavor better that way. My Chile recipe is pretty simple. For our family of 5:
4 cans of Kidney beans (I dump in the whole can, I don't rinse them)
4 cans of tomato sauce
1 LB of ground beef (cooked)
1 onion diced
Lemon pepper, Garlic salt, and Chille powder to taste. (I don't make my chile very "spicy" My husband takes the chile powder bottle to the table with him. ;0) )
Brazilian beans and rice
are also my favorite. You can make these beans with black beans or pinto beans. I have used both. This rice recipe is to die for. I have tried over and over to match how the Brazilians make their rice. It wasn't until I found this recipe, that it finally happened. YUM!
If you aren't a big bean eater, but do have some dried beans on hand, here are a few neat crafts.
Here's a pretty detailed tutorial to make
bean bags.
Bean mosaics are fun for kids to do. Here is one from
Family Fu
n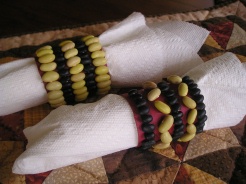 If you like to crochet here is a very cute pattern for a

little crochet ball.

I have made these before, cut the toe off my daughter's old tights, filled it with beans, tied the toe closed, then put inside the crochet ball before you finish off the top. It became my boys own little kick ball. They loved them.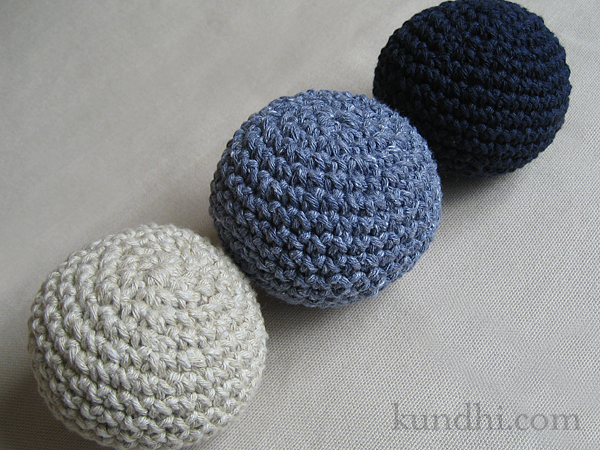 Have fun! Trust you'll get some use out of those dried and/or canned beans this fall.
P.S. I also keep a jar of dried beans to put in my pie crusts when I want to bake just the shell first. I put in the pie crust, put a layer of waxed paper, then layer with beans. This helps the pie crust cook without "poofing" up.