THANK YOU
Just a quick note to say "thanks" for what you do! I know that not only do you get a "fix" from sharing your creative ideas online, but I and many others benefit form them. Many of you encourage and inspire me with your comments and features. Thank you.
I am always looking for ways to partner together for mutual benefit. Please feel free to
contact
me if you have ideas for guest posts, give-a-ways, or any other way we can partner together. Happy blogging!
FEATURE OUR BUTTON!
If you would like to feature Redfly, then feel free to grab our button:
My Networks. These are great groups to belong to!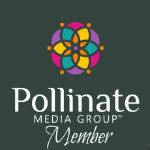 I use inlinkz! Click here to use it too...