The end of September is the next birthday around here. My son who has had 6 puppy birthdays, is branching out a little.
To his credit, last year was a basketball birthday.
This year we are going with MARIO!! "Mama Mia, Mia Mama!"
UPDATE: Tyler loved his Mario party. It turns out that I made and used my own Mario printable. You may find them here:
Mario Printables
.
Here are the inspirations:
Great photos from
Catch My Party.
Star cookies are a simple, easy way to incorporate some design.
I love the way
Walyou.com
used the yellow paper plates to create the coins.
Craft Interrupted
has many neat ideas that she shares from a Mario party she did. I love the hats and the chocolate mustaches!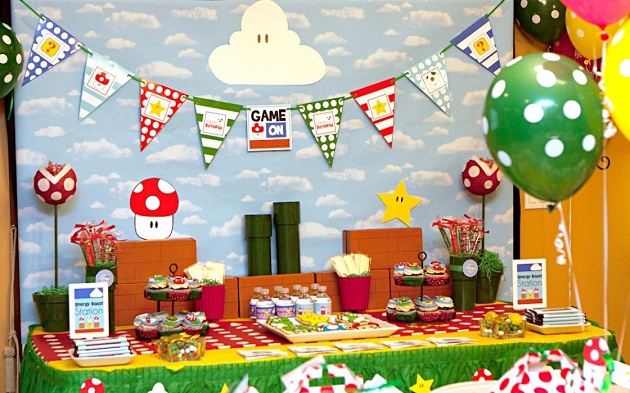 Hmmmmm........ now, to make my own game plan............. (and incorporate a jello cake).
LINKED UP HERE:
SKIP TO MY LOU
A BOWL FULL OF LEMONS